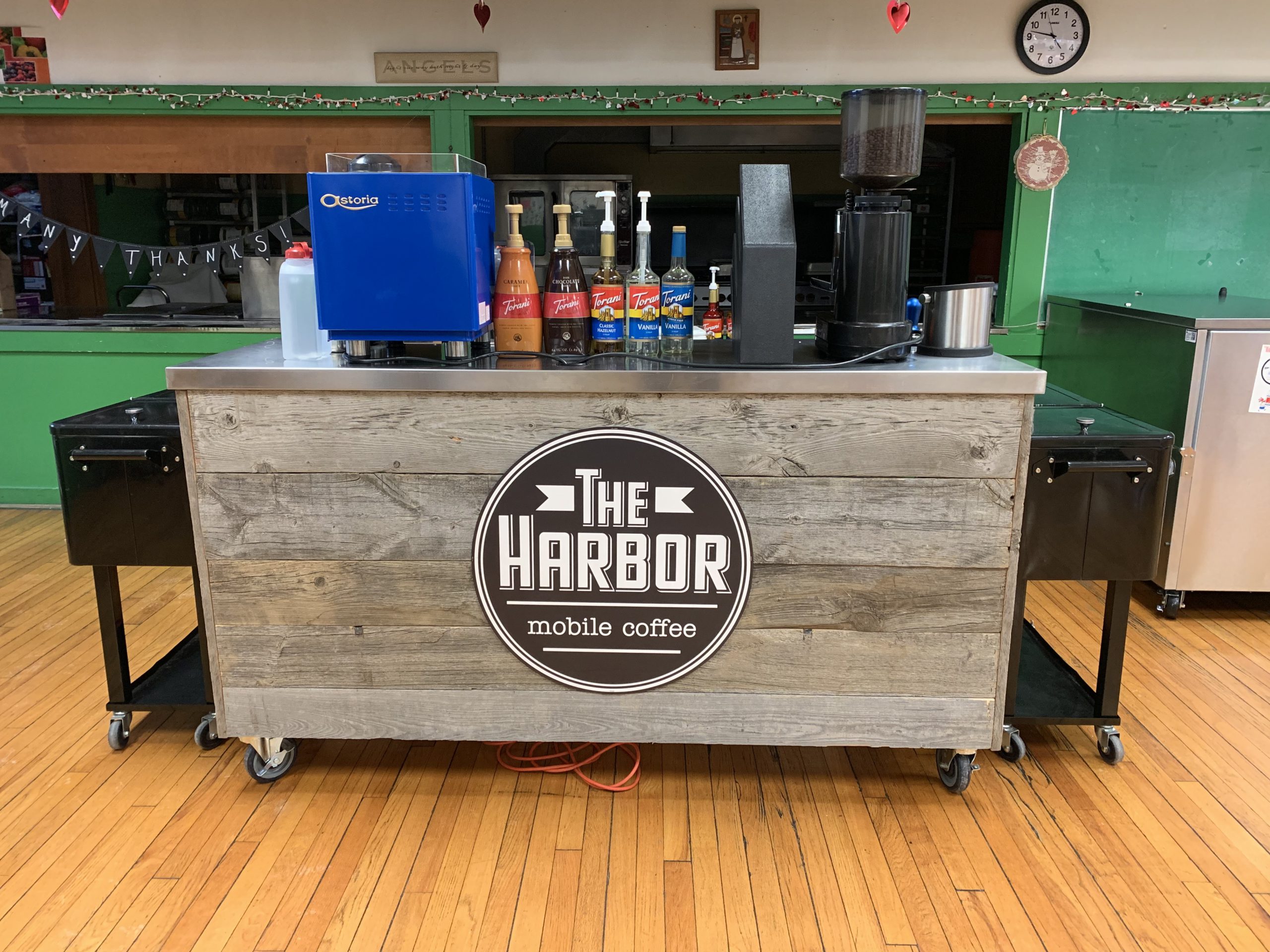 Lincoln's Premier Mobile Coffee
The Harbor Coffeehouse strives to bring to each event the personal touch that makes our local coffeehouse such a special place. Whatever the occasion, people love coffee drinks, and the smell of fresh espresso in the air sets the tone for a warm gathering anytime of year.
Contact us
Your next event or special occasion deserves the best service and quality coffee and beverages. Your guests, employees or clients will appreciate the local roasted espresso, flavorful lattes, coffee and fruity fresh smoothies and will surely deem your gathering a success.
For The Graduation Party
Locally roasted beans and fresh smoothies
Reserve your coffee cart today
Send a Message
Call Now
Iced Coffee Bar
Bold, sweet, and balanced – Our smooth, low acid, cold brew Toddy will fit all your iced coffee needs. It's great on its own or choose from our many flavors to add a touch of sweetness.
Espresso Bar
Espresso drinks made with our own blend of fresh ground Sunrise Espresso. Americanos, cappuccinos, and flavorful lattes. We have a back bar full of great flavors to choose from!
Smoothie/Frappe Bar
You'll love our fresh fruit smoothies and frosty frappes! (Plenty of whipped cream on top!) Perfect for younger and older guests alike. A wonderful and tasty coffee alternative.
Drip Coffee
We have airpots and cambro's available for any size group and can offer a variety of dark, medium, flavor, or decaf roasts. We aim to accomodate all types of groups!
Menu Pricing
Servicing large events, like tournaments, flea markets, competitions, etc. Made available to visitors for purchase – we would love to learn about your event and will accomodate you with a menu and service that suits your needs.
Mobile Travel
Brought to your door… (or to your client's door) in Lincoln and its surrounding communities (for a small fee). We'll bring the Harbor to you. Have cup, will travel. 
#harborlove
We are dedicated to more than just an awesome coffee experience. We love people. We love the way coffee bring people together. So, bringing delicious beverages to you, in your space is a natural fit for us.